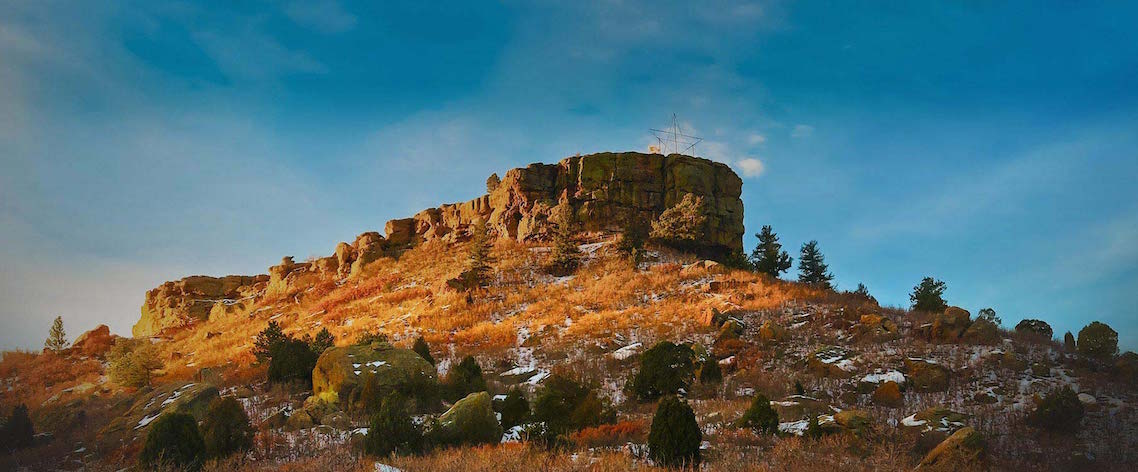 About Castle Rock
At 6,224 feet above sea level, this charming community with small town hospitality has been recognized by numerous national publications as one of the best U.S. towns to live, work, and play.  Come explore Castle Rock's numerous cultural events, outdoor attractions, one of a kind shops and restaurants.  Then take in the town's history through well-preserved homes, cafes and churches that abound, and enjoy more than 40 miles of trails and hundreds of park acres.
Major employers come from a broad spectrum of industries including high tech, manufacturing, hospitality, and retail, lending strength to the town through a well-diversified economy.  As the County seat for Douglas County, Castle Rock is home to many government offices and support services.  The town also sports numerous recreation venues including the Castle Pines Golf Club, Plum Creek Golf & Country Club, Castle Rock Recreation Center, and the amazing Miller Activity Complex where you can zip line, hike the incline and play numerous sports like soccer and baseball indoors.
It's also home to Arapahoe Community College and some terrific public schools, like Academy Charter School and Douglas County High School.
Send Me Listings by Email
Search Castle Rock and Nearby Cities
These cities are within 20 miles of Castle Rock so you may want to consider homes in these areas.  Just click the link below to start your search.
Things to See and Do
Here are a few things we love about Castle Rock.  Maybe you'll love them too!
Miller Activity Complex
Douglas County Fair, Rodeo and Parade
Castle Rock Zipline Tours
Castle Rock Starlighting
Castle Rock WineFest
Colorado Artfest at Castle Rock
Castle Rock Farmers Market
Shop Historic Downtown Castle Rock for Antiques and Boutiques
Outlets at Castle Rock
This page uses the Font Awesome Icons included in the theme. The photo gallery and social share controls come from the Jetpack plugin. This free plugin can be downloaded from the WordPress.org directory.